One of the things I take pride in when making bags for Two Oaks is that they will be durable. Everything I make I think about how to make it stronger and last longer, while looking aesthetically nice. The lunch bags are no exception. I thought I would show a step by step photo tutorial about how the lunch bag is made, and reasons why it is superior.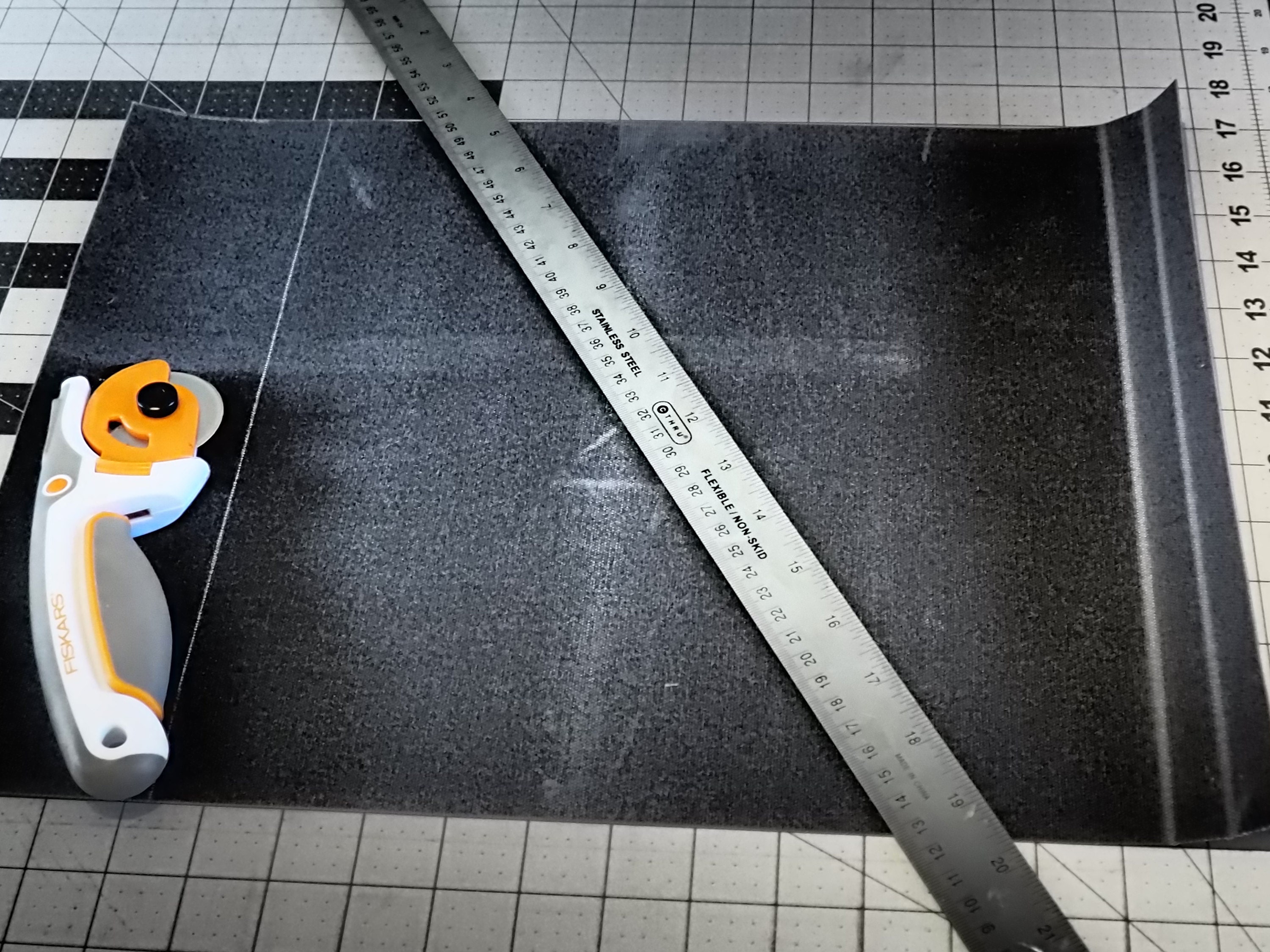 I start with premium waxed canvas that is woven and dyed in New Jersey. This company has been making this canvas with the same formula since 1838. Each bag is measured and cut by hand.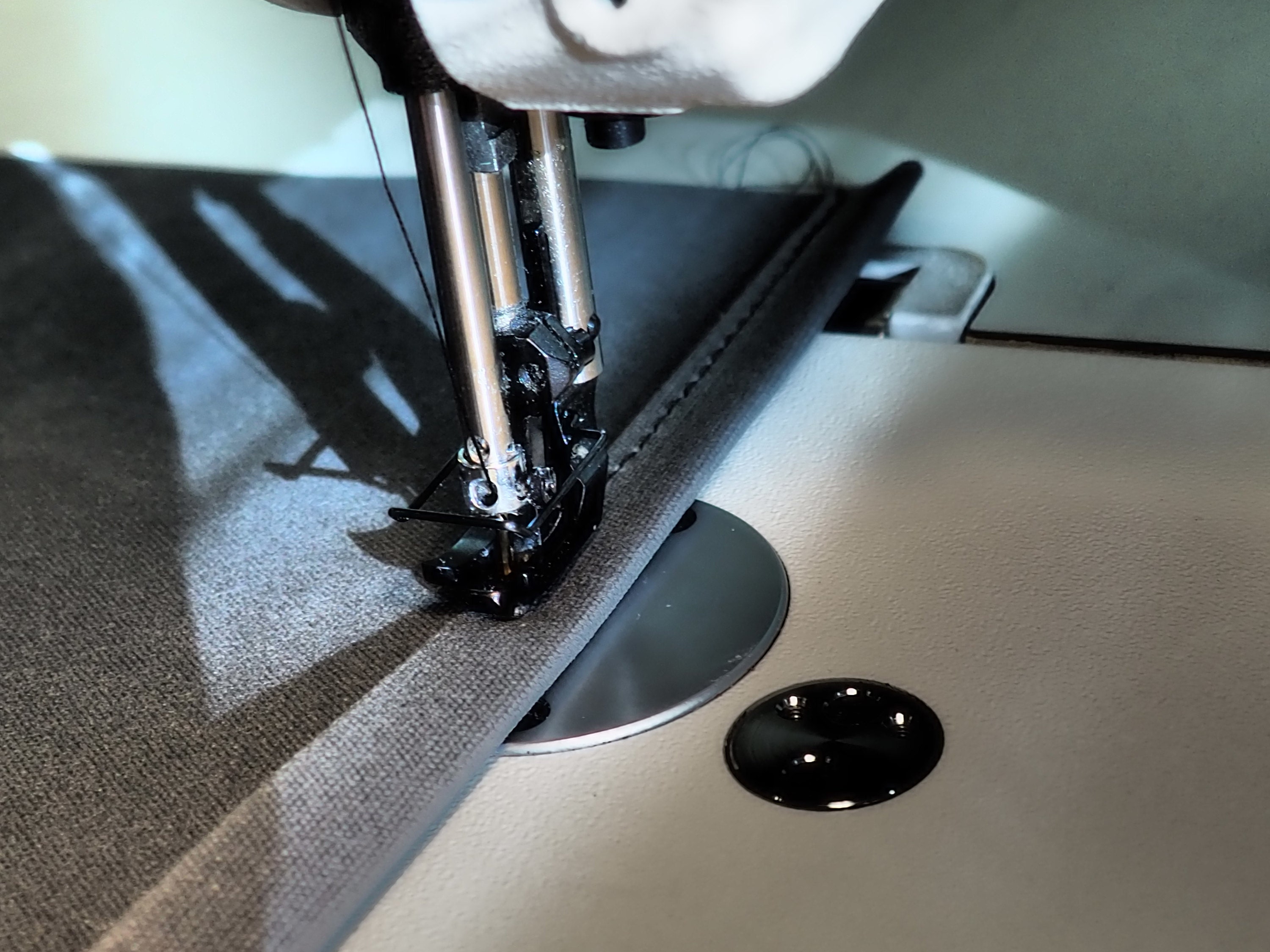 Next, the top is folt down twice and sewn. This not only looks nice, but prevents unraveling.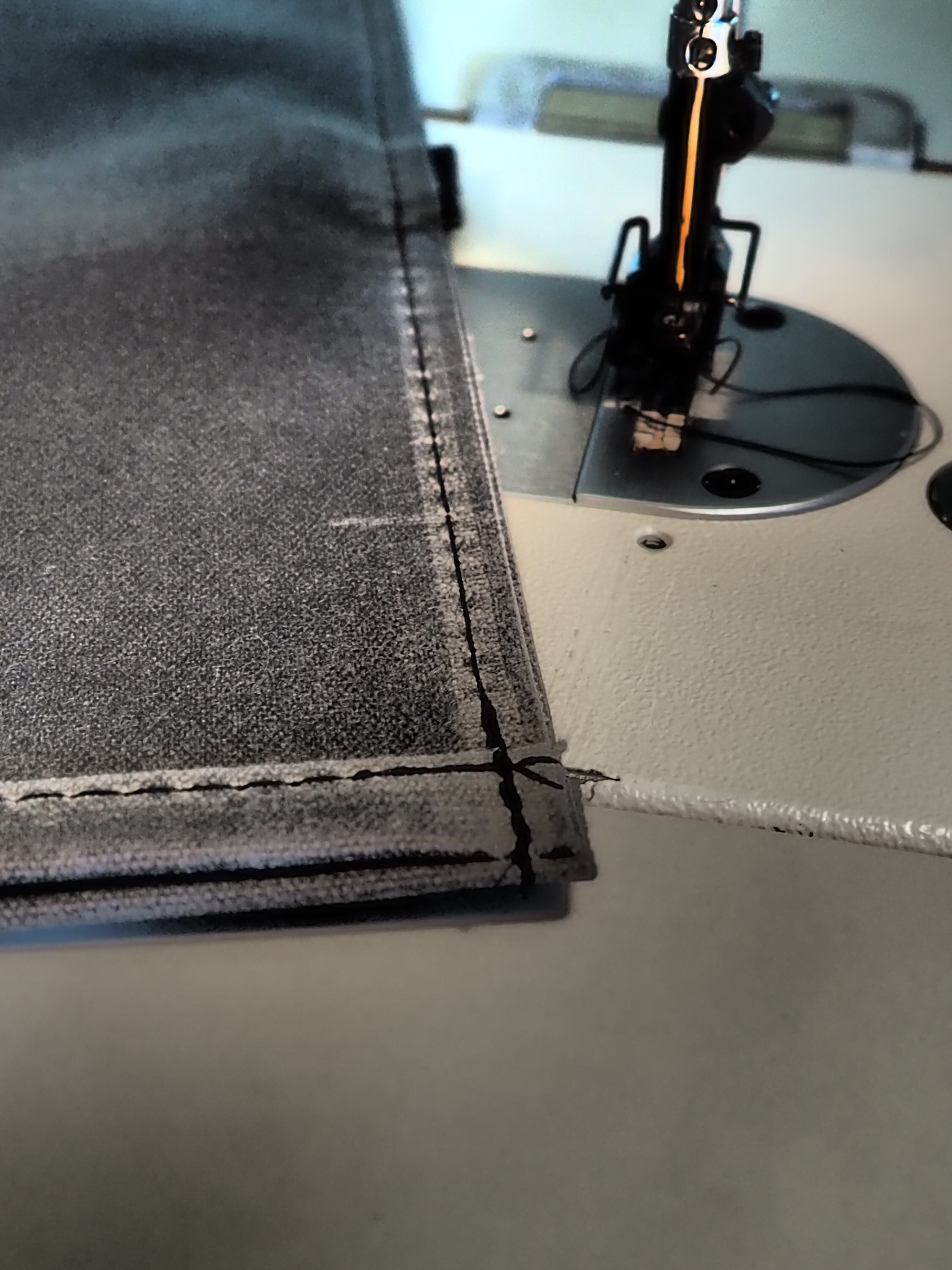 The front and back are then sewn together, with stress points reinforced. Notice the top seam is triple stitched for durability. 
Next the bottom corners are squared....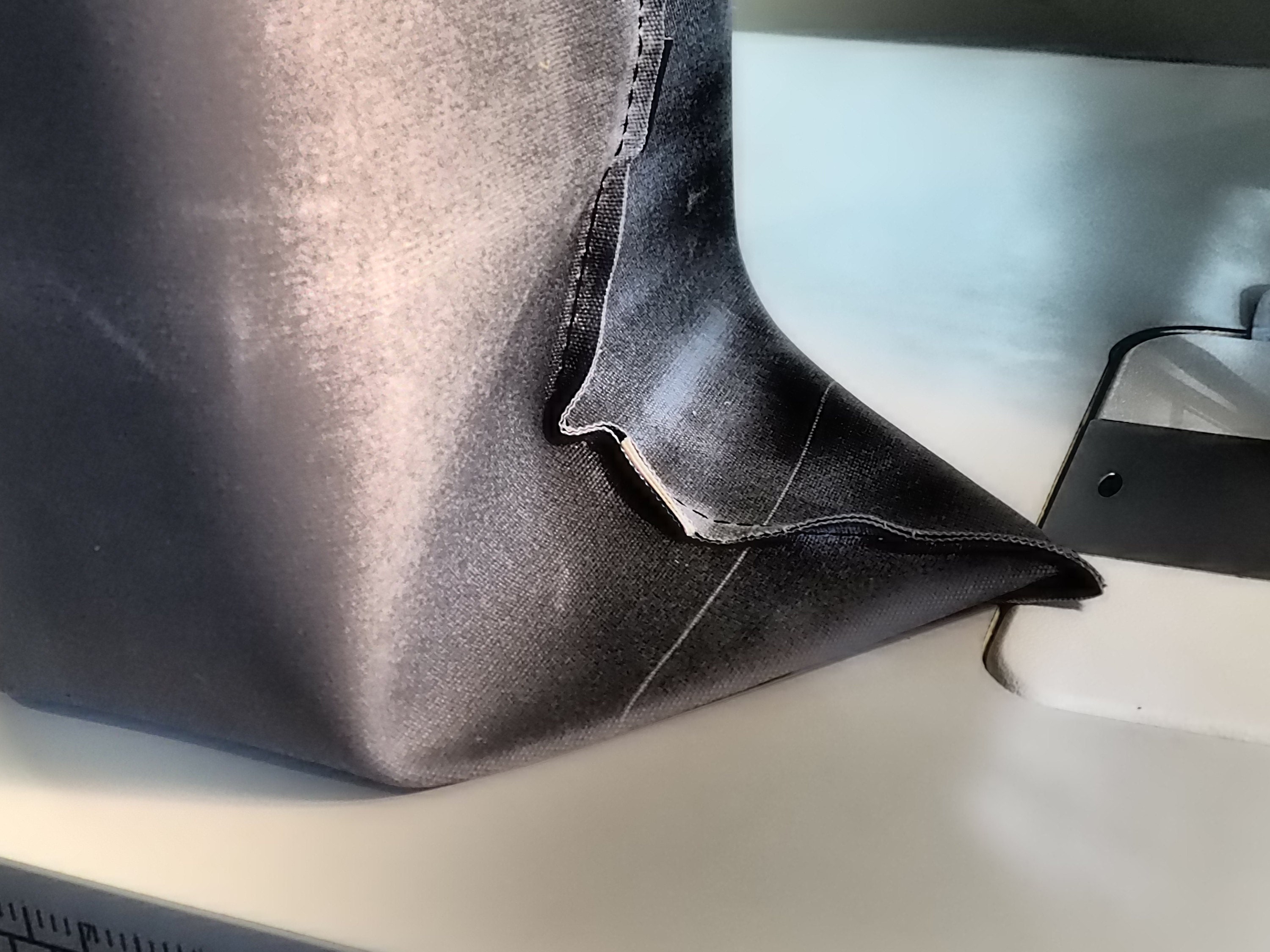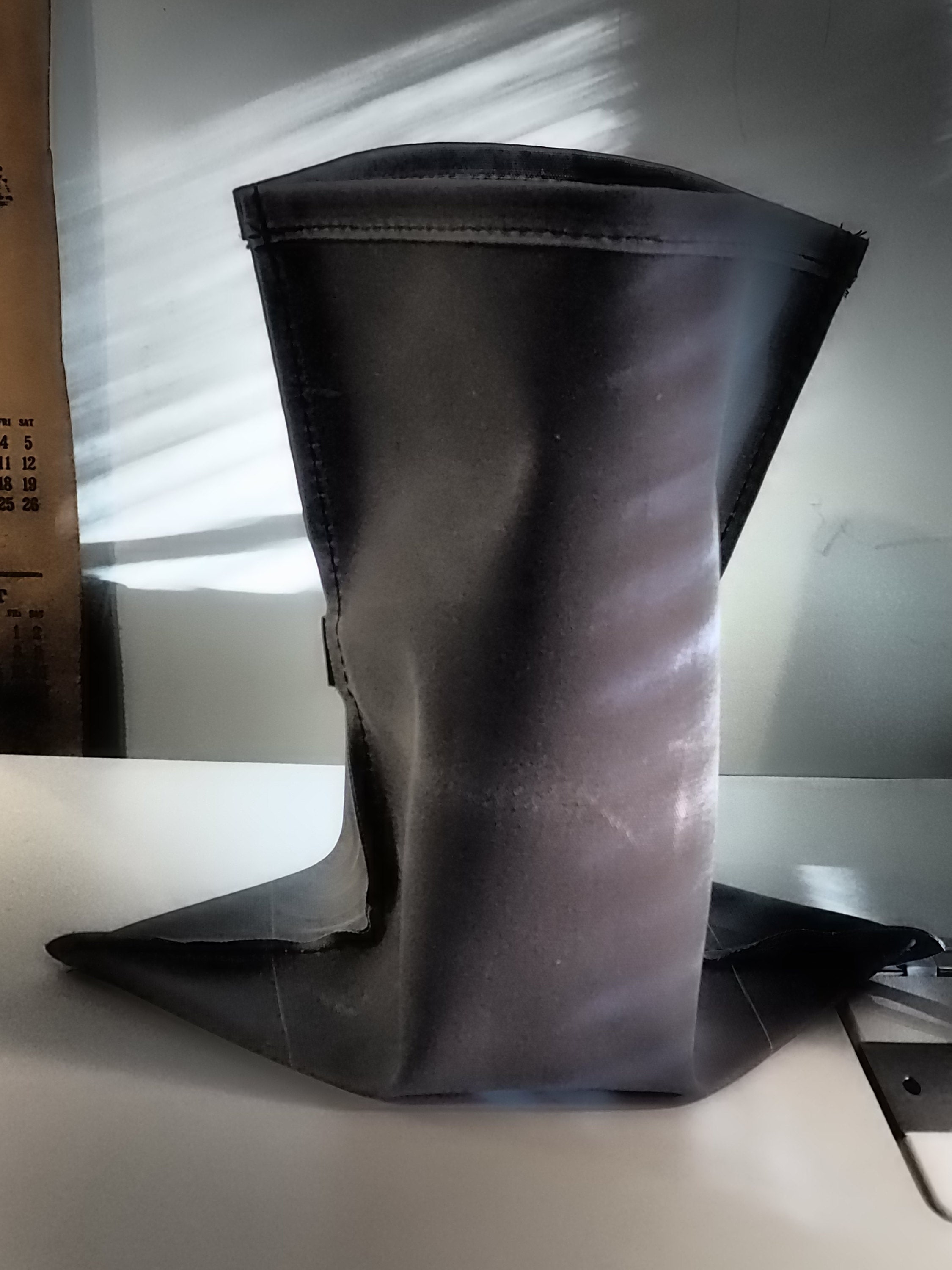 And trimmed......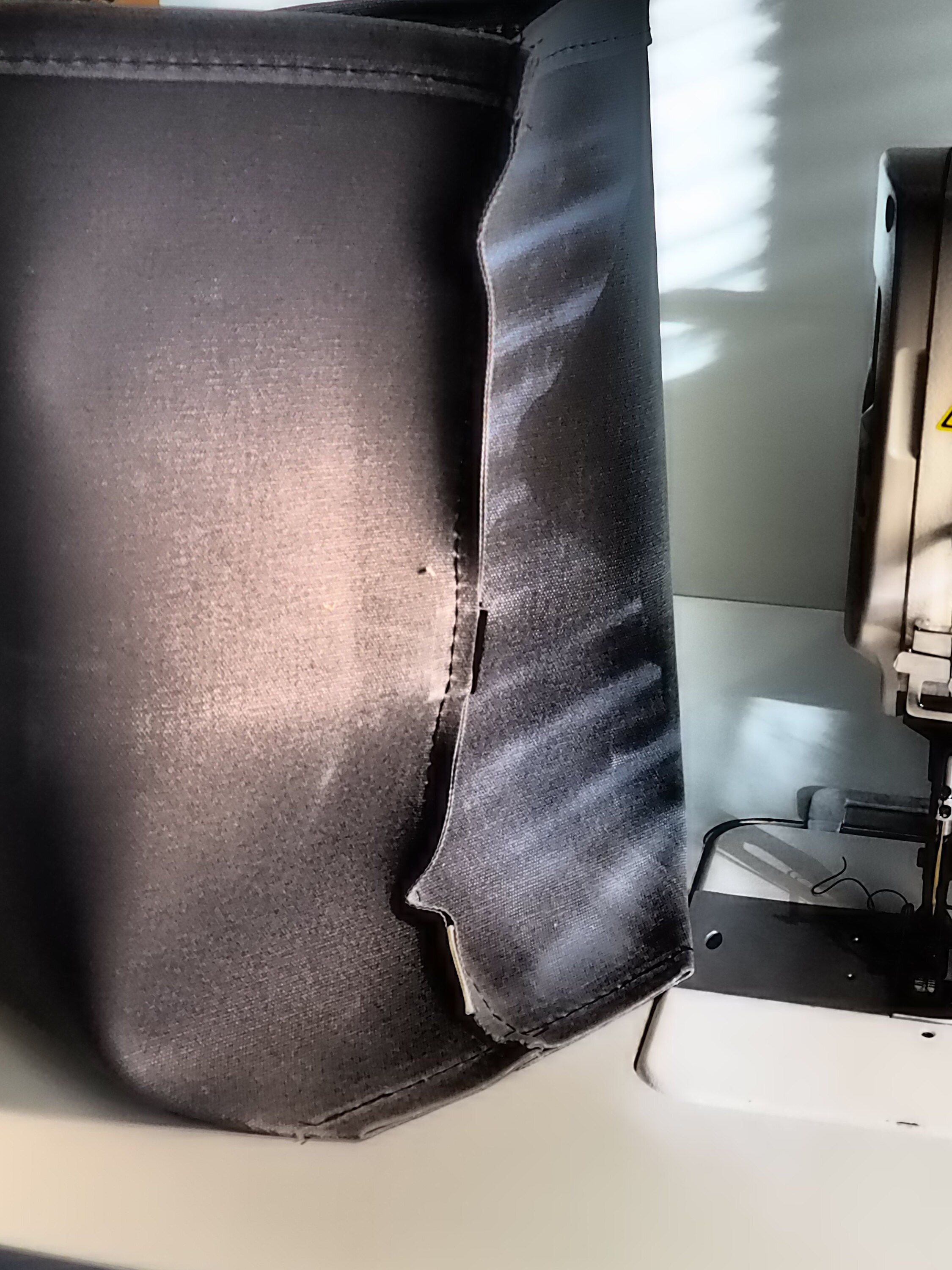 Next, the sides are stitched so the bag maintains a clean square shape.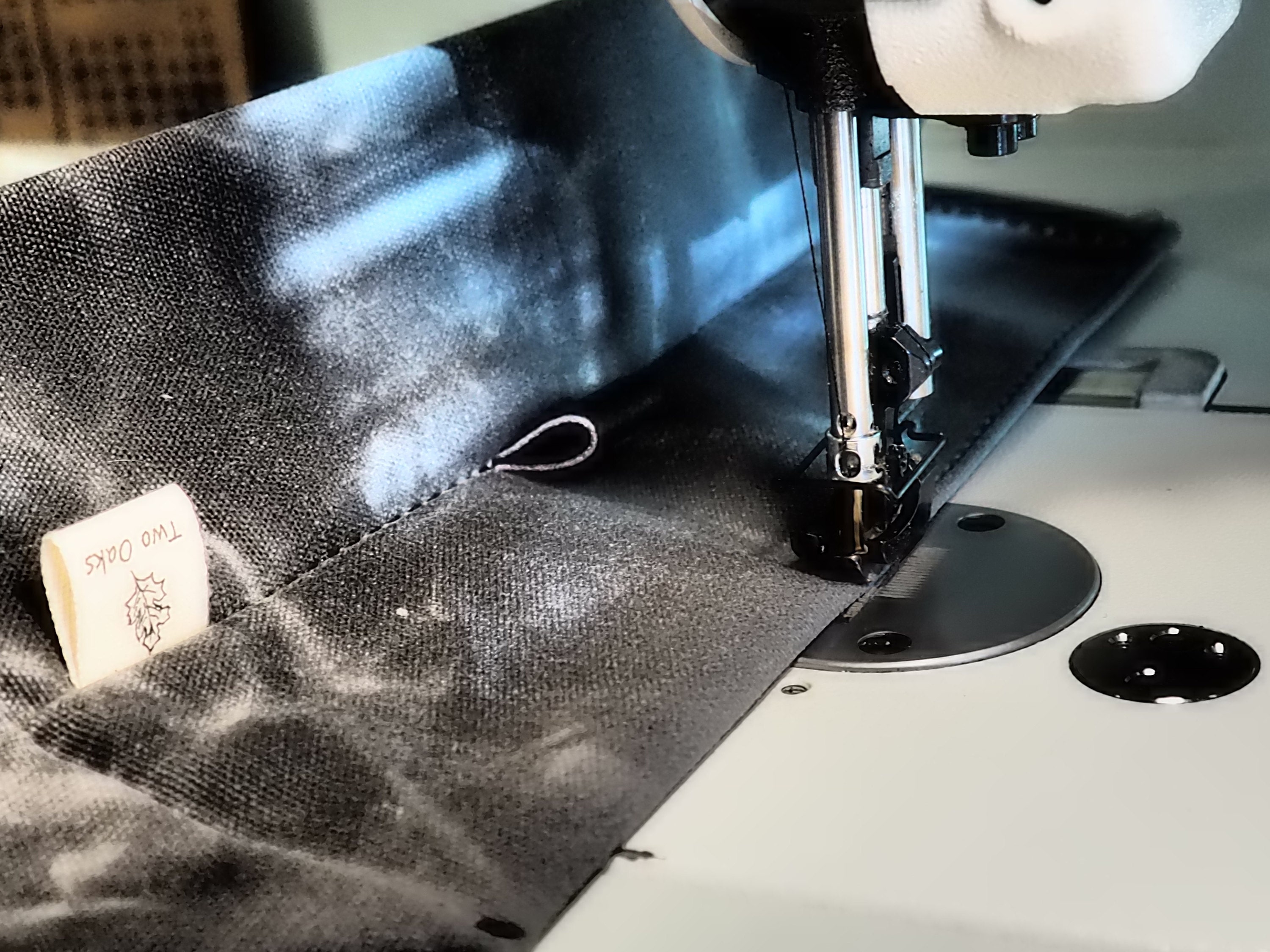 Now comes the leather. I use premium 4-5 ounce oil tanned leather that is rated for outdoor use. Translation: it will hold up to the wear and tear of daily use, and will tolerate water without any trouble. I also use nickle-plated solid brass button studs for secure closure.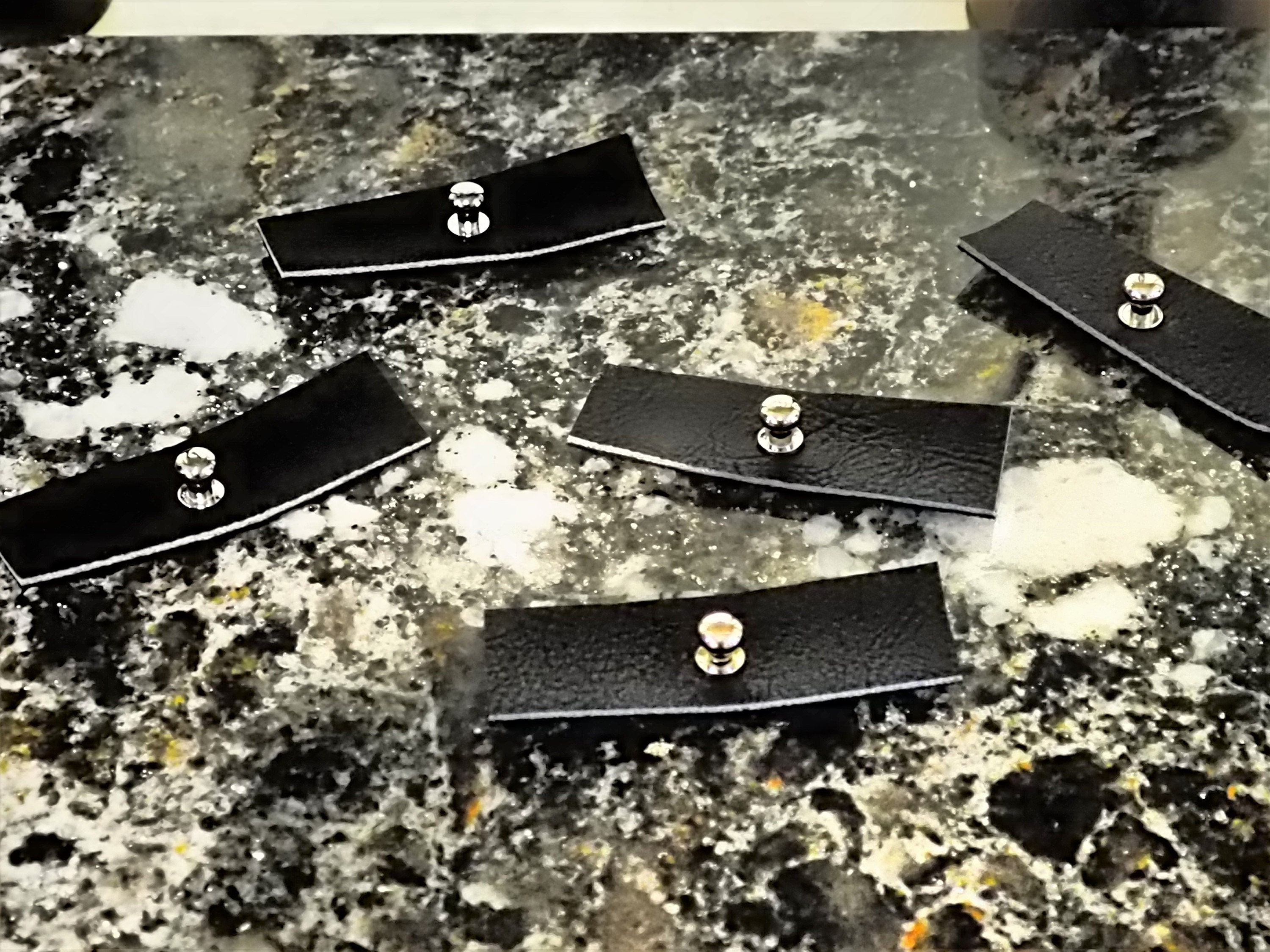 The rivets are reinforced with the same leather on the interior for - you guessed it - strength and durabilty! I don't line the bags because the canvas itself is extremely water repellent; any liquid will bead on the fabric, and spills can be easily rinsed out under the faucet.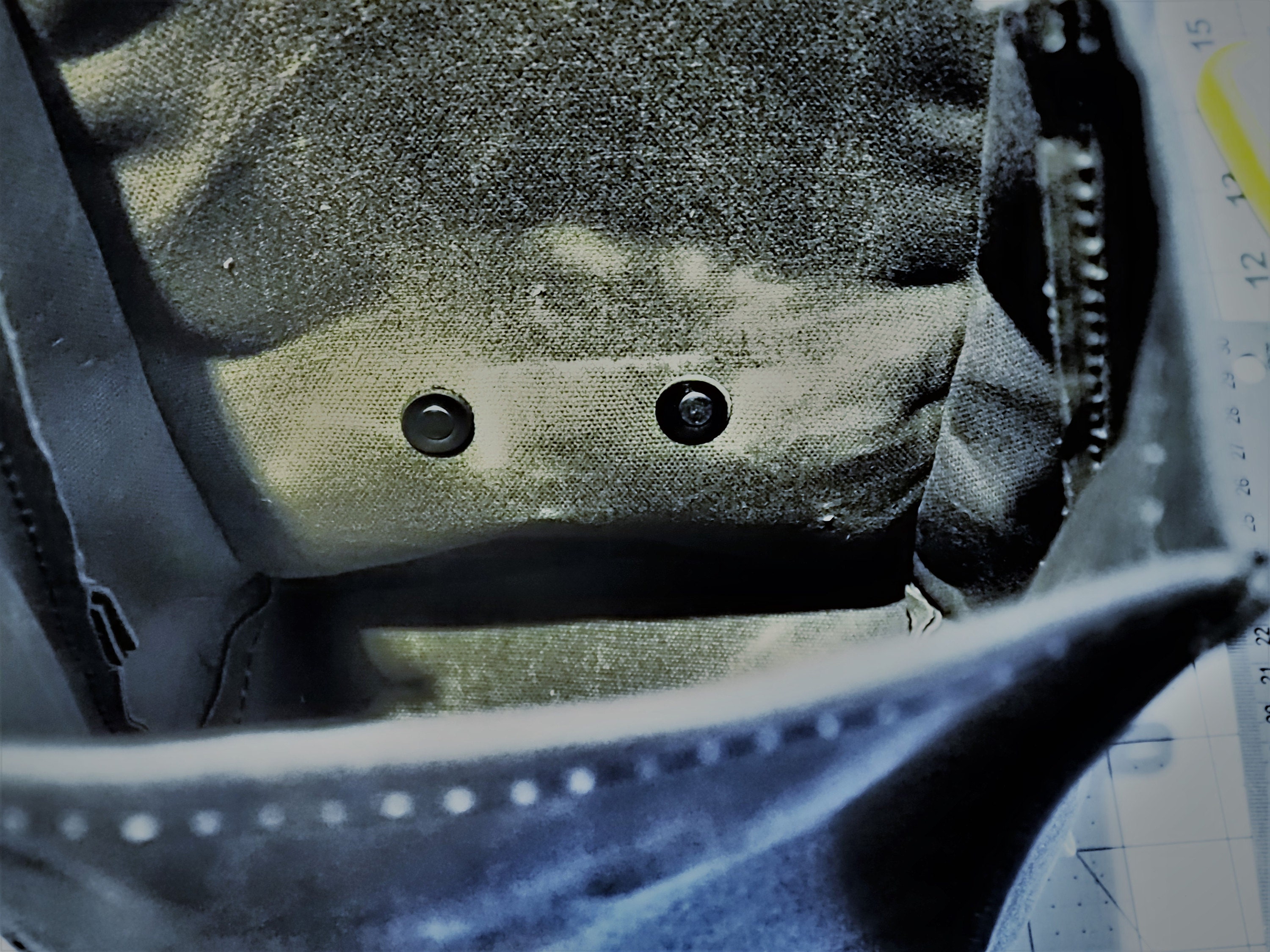 If you order a lunch bag with a handle, this is what it looks like: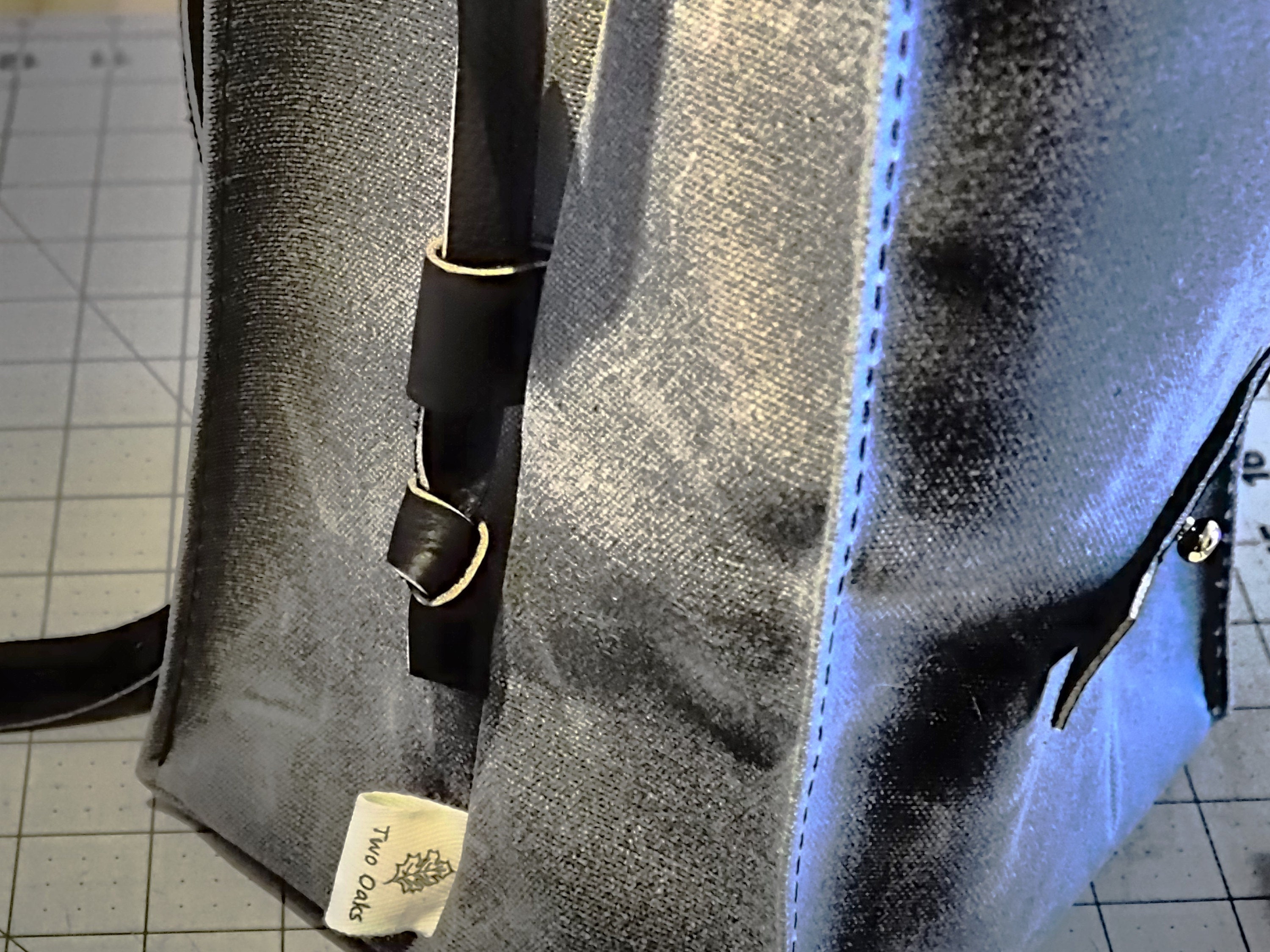 I went with the KISS method for this design: Keep It Simple Stupid. Whats more durable than a knot in a piece of leather?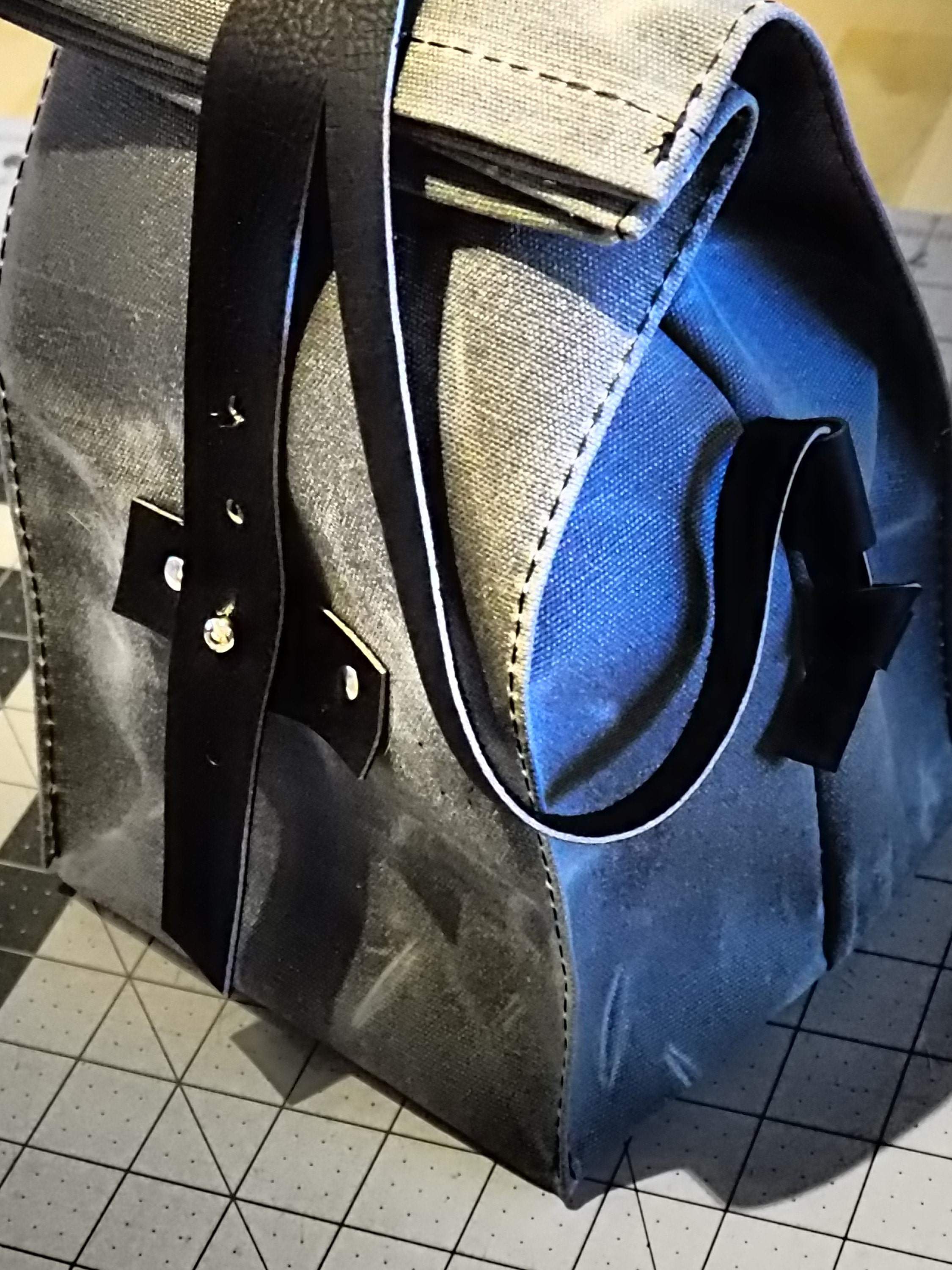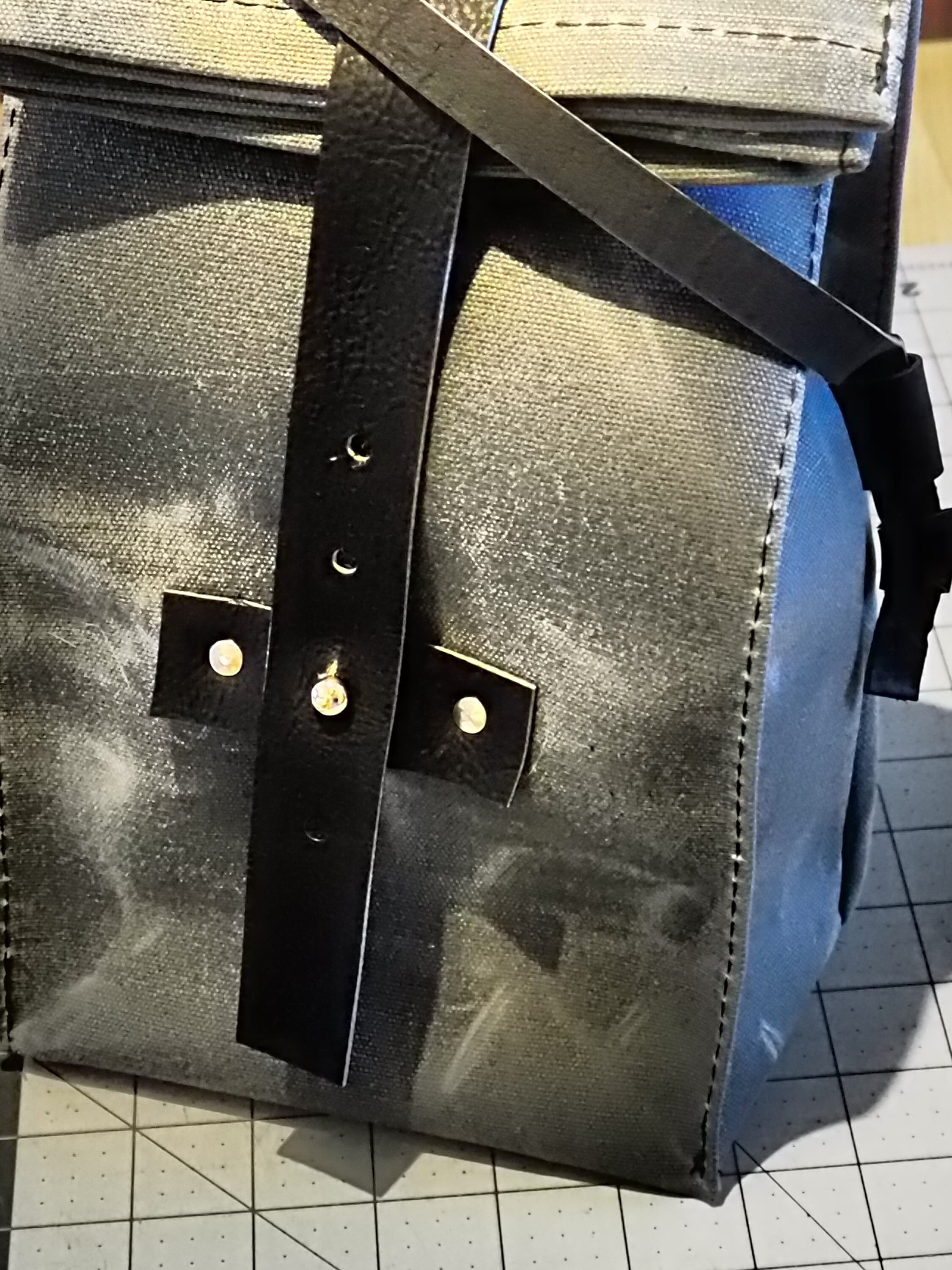 And there you have the final product! A simple design, built for durablility and longevity.