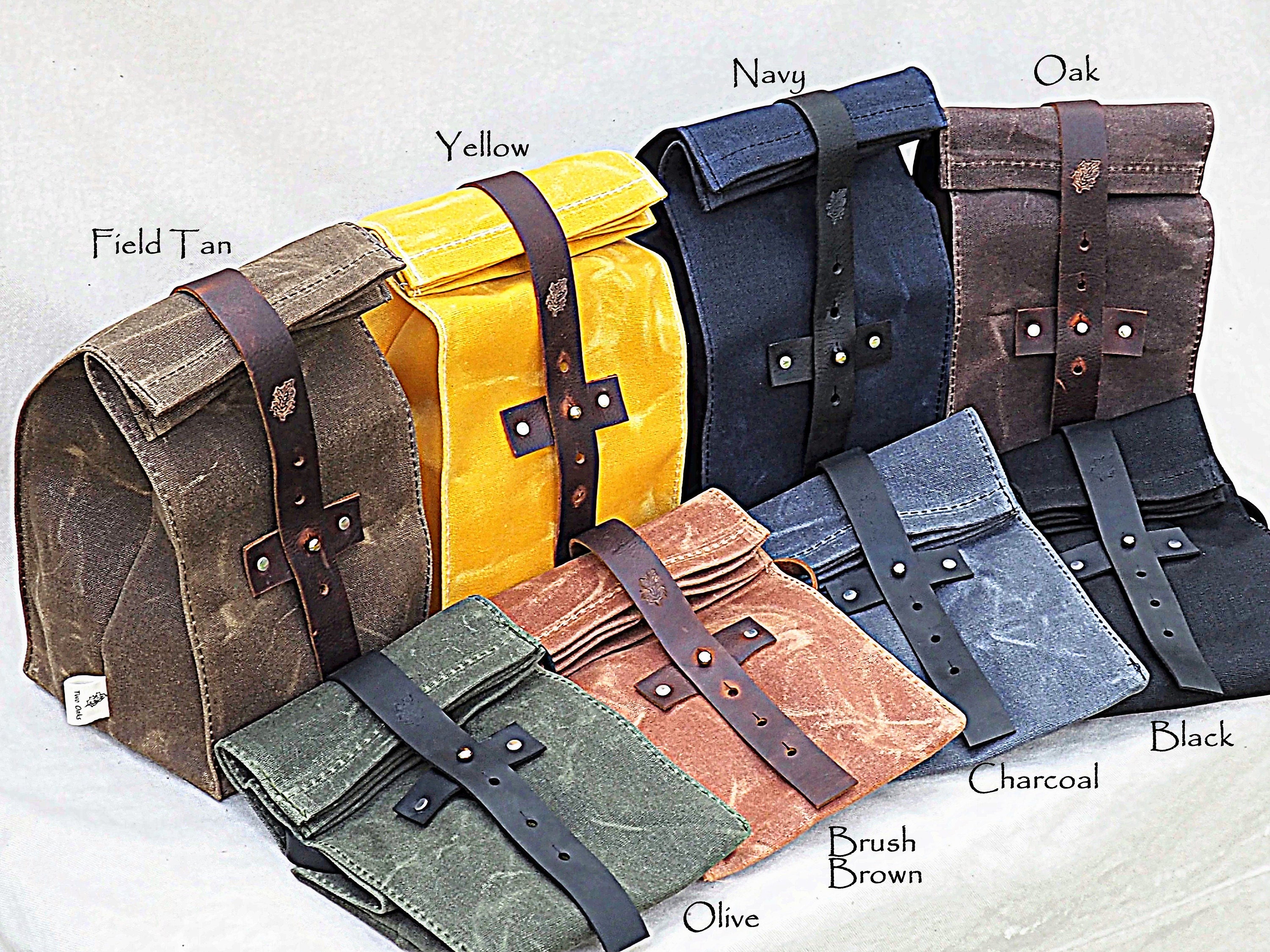 The lunch bag has become a main stay in the Two Oaks shop. The idea came about when I saw other canvas lunch bags out there and I thought, how can I make that bag better? That's when the idea for the button stud came about. With the button stud, the roll top would stay closed, keeping your lunch safe and sound.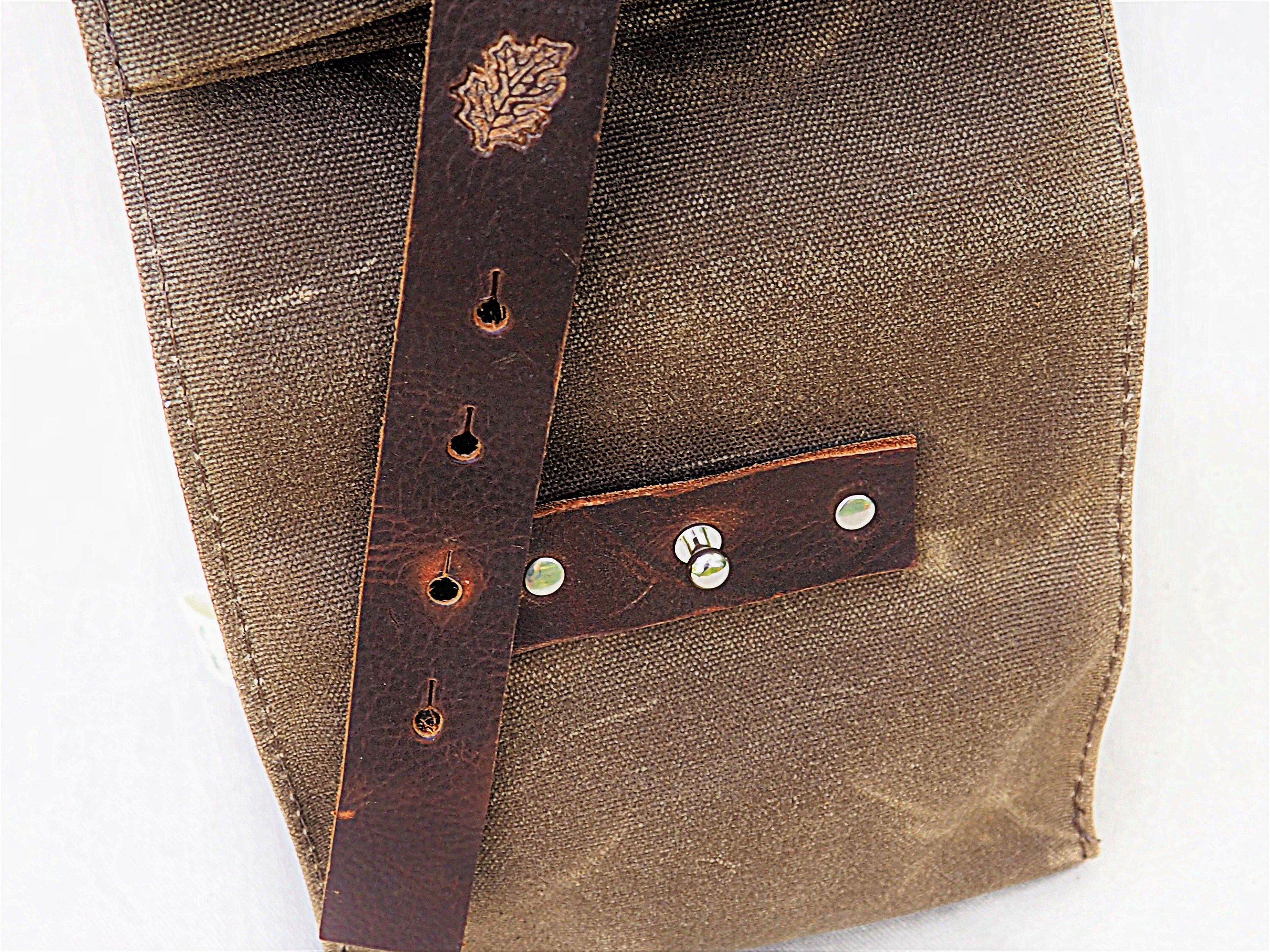 The side seams are stitched to maintain the clean square shape. The leather handles are premium outdoor quality leather. The back of the rivets are reinforced with leather tabs to maintain strength and durability.
After awhile I started getting requests for a lunch bag with handles. I had several prototypes to attempt to accomplish this, but they were just too impractical, and not very popular!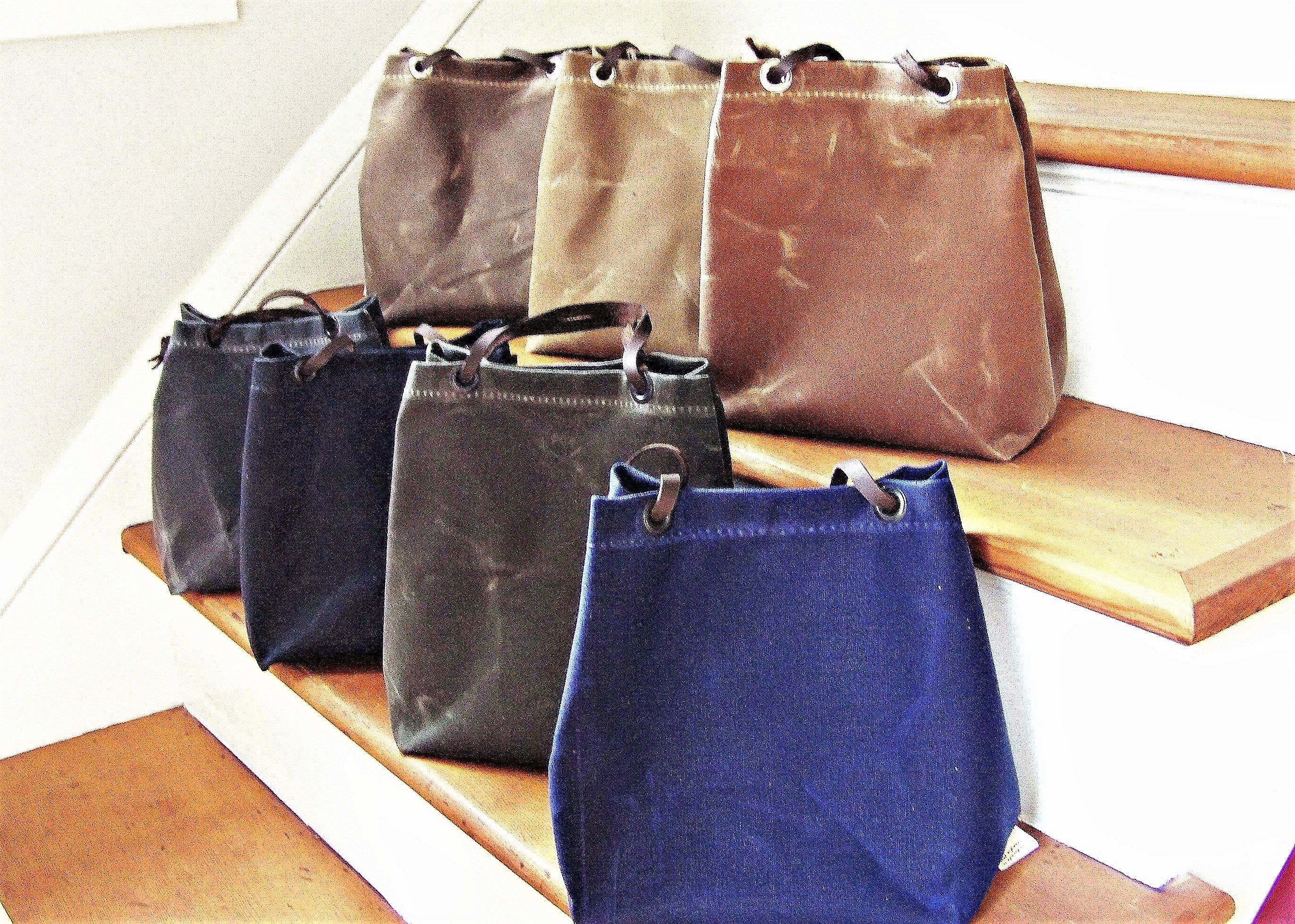 Definately not my best idea ever......
Finally I came up with a simple, yet practical solution. This new design has leather tabs sewn into the side seams, which is stronger than one or two rivets attaching a handle. Add a couple of knots, and voila! the new lunch bag with handle was born!